About Gabriel Toueg
I am a journalist with more than 25 years of career. I have a broad and solid international experience, having worked for almost 10 years from the Middle East (Israel, Egypt, Palestine and Jordan) and from Chile. I worked as an international news editor for O Estado de S. Paulo and Metro Jornal. I published as a freelancer in most major outlets of the Brazilian press. I currently work as a freelancer, writing on topics such as international politics, human rights, consumption, tourism, religion, urbanism, behaviour, the third sector, environment, social causes and education, among others.
➾ In the press: about Gabriel Toueg (in Portuguese)
I currently write regularly for the English and Spanish services of the Turkish state agency Anadolu from Brazil, as a correspondent, and I sporadically collaborate for other local media outlets such as UOL Notícias, Canal MyNews and BlueBus.
I am passionate about the language and strict with the text. I speak four languages ​​fluently (Portuguese, Spanish, English and Hebrew).
In addition to acting as a journalist, I am an UX Expert, translator, storyteller and speaker. I have a strong role as a volunteer in a social organisation, having been responsible for building the entity's Communication area. I also write opinionated texts without any connection with the press, even when published in the media.
Access my journalist curriculum (in Portuguese). You can also read texts in Spanish. Follow my special coverages and check out texts by themes. If you wish, you can receive my texts on your WhatsApp.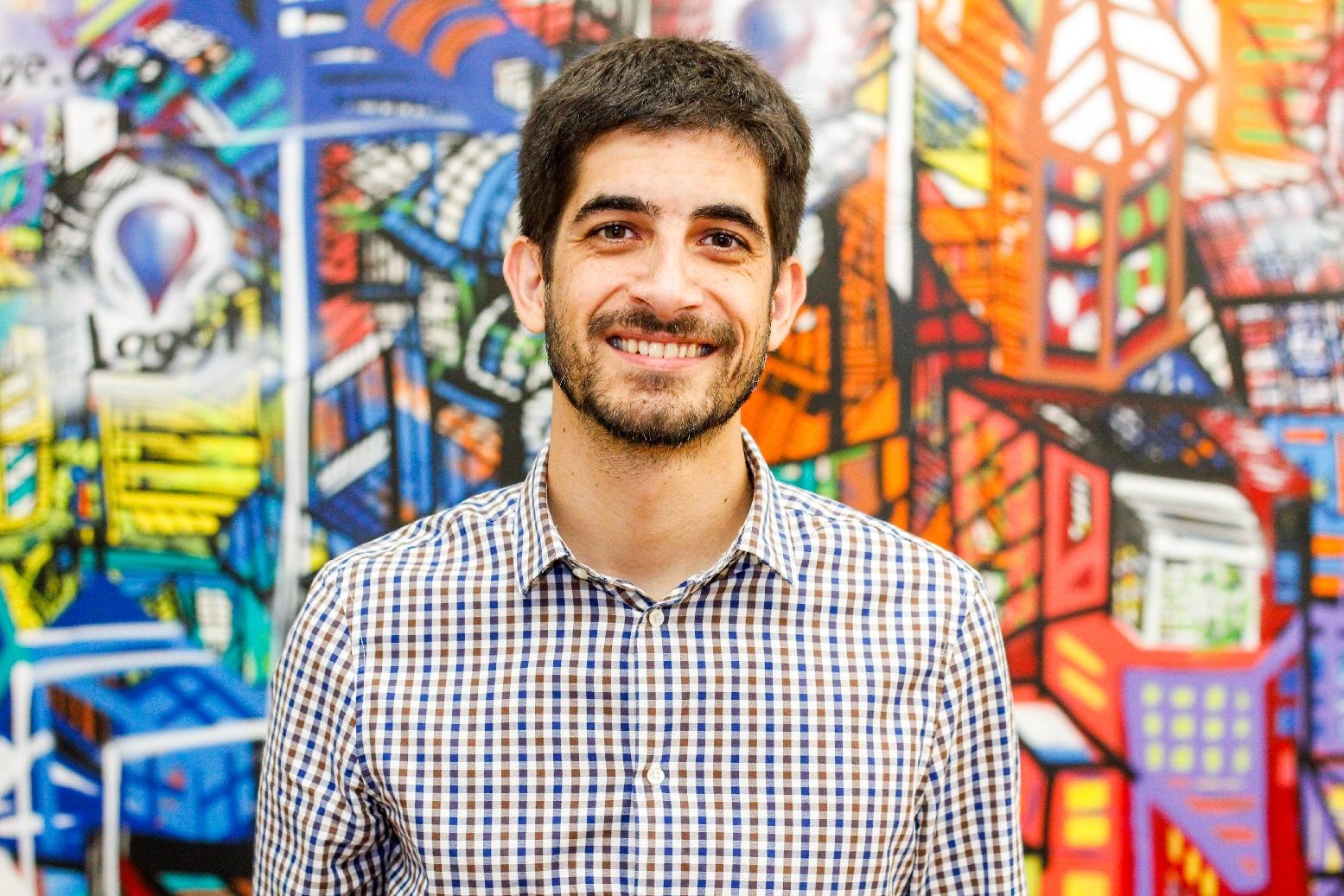 Check out below some pictures of me working
In case you haven't noticed, I've included in the footer a "Brazilian Journalist" inscription, in several languages ​​- the world's most spoken and others that, in some way, touched me throughout my life and career. If you're curious, these are the 14, besides English: Portuguese (jornalista brasileiro), French (journaliste brésilien), Spanish (periodista brasileño), Turkish (Brezilyalı gazeteci), Hebrew (עיתונאי ברזילאי), Italian (giornalista brasiliano), Arabic (صحفي برازيلي), Mandarin (巴西记者), Russian (Бразильский журналист), Swahili (Mwandishi wa habari wa Brazil), Amharic (የብራዚል ጋዜጠኛ), German (Brasilianischer Journalist), Hindi (ब्राजील के पत्रकार) and Indonesian (jurnalis Brasil). If your curiosity, like mine, wants more, check out the native speakers' estimates for each of the languages: Portuguese (250M), French (76.8M), Spanish (489M), Turkish (75.7M), Hebrew (6M), Italian (67M), Arabic (310M), Mandarin (920M), Russian (150M), Swahili (150M), Amharic (22M), German (90M), Hindi (322M) and Indonesian (43M). By the way, English is the native language for around 400 million people.